Available Colors
Mix and match colors on multi-panel orders at no extra charge.
Product Detail
24"x24"x2" Our ACM-222 acoustic panels are elegant, stylish and very effective. They come wrapped in beautiful acoustic fabric. These panels are excellent high and mid frequency absorbers. Our customers have been using them effectively in their home theaters, studios and churches to lower reverbs and echoes.
Not sure what colors you want:
CLICK HERE TO ORDER SWATCHES
Click here for testimonials.

Your room has a sound of its own. Use these beautiful acoustic panels to:
Remove Echo
Reduce reverb time
Reduce excess noise.
Product Technical Specifications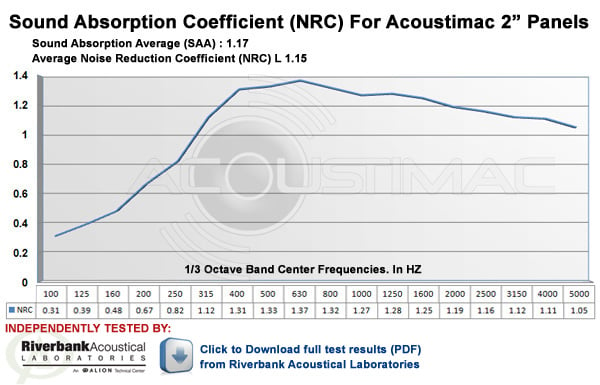 Installation Instructions
Our ACM-222 acoustic panels are very easy to install. They can go on drywall or ceilings with ease. They come in several vibrant colors and we are certain we have one that will complement your decor.
Click to download PDF