Available Colors
Product Detail
Our corner bass traps are the perfect solution for corner mounting. They fit in perfeclty with no fuss. Great space saver option as they fit flush in the wall corner without sticking out.
Packed with 4" deep of the best acoustic material available and wrapped in beautiful designer fabric, this bass trap is one of the best values out there. Measuring 24" tall, 24" wide and x 4" thick. It absorbs super well at low frequencies and is equally good for the rest of the spectrum. They can be easily hung with our Z-clips or just placed on the floor against room corners. We guarantee you will love the way these bass traps will clear and tighten up your sound.
They can also be used as high frequency absorption acoustic panels.
Not sure what colors you want:
CLICK HERE TO ORDER SWATCHES
Product Technical Specifications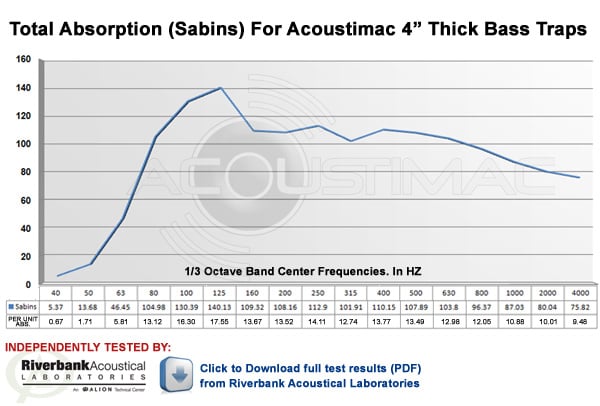 /*
<![CDATA[ */ var google_conversion_id = 1068042697; var google_conversion_language = "en"; var google_conversion_format = "3"; var google_conversion_color = "666666"; var google_conversion_label = "QZoDCOuegwIQyZOk_QM"; var google_conversion_value = 0; /* ]]>
*/
Corner Bass Trap Installation