Return to Previous Page
Custom Size acoustic panels
Need something larger than a 4'x2'x2" acoustical panels? Maybe you are looking for a 4'x4'x2" or a 3'x1'x1". Whatever the case may be, we can help. Acoustimac can make custom sound panels up to 8'x4'.
Custom Size Acoustic Panels & Bass Traps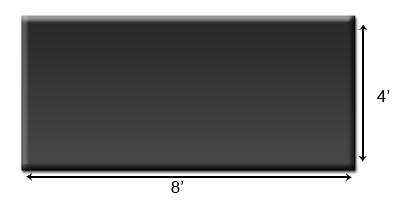 We offer custom sizes up to 4' x8' on our acoustic panels and
bass traps. You can request for a quote using the form below, or give us a call at 888-827-1266.

Click here to order any 1" or 2" inches thick, in a custom size Panel from 1'x1' to 8'x4' online.
CUSTOMIZE YOUR OWN PANEL AND ORDER NOW ONLINE: