Return to Previous Page
Product Data
Details
Available DMD Colors
ECO-CORE WHITE DMD NOTE:

Our eco-core material has contrasting bits of colors from the different recycled materials used in it's composition which may be visible through our white DMD fabric.

IF YOU PLAN ON USING OUR ECO CORE WITH WHITE DMD FABRIC, WE HIGHLY RECOMMEND SELECTING OUR DOUBLE WRAP (RECYCLE SYMBOL) OPTION IN THE COLOR OPTION.
Product Detail
Our DMD-412 look slick, work great and have absorption much greater than acoustic foam. Our DMD-412 Acoustic Panels are elegant, stylish and very effective. They come wrapped in beautiful Acoustic DMD Fabric.
These panels are excellent high and mid frequency absorbers. Our customers have been using them effectively in their home theaters, studios and churches to lower reverbs and echoes. Your room has a sound of its own. Use these beautiful acoustic panels to balance your entire system.

Our DMD-412 acoustic panels are very easy to install. No special tools or hardware needed. They can go on drywall or ceiling with ease with minimal wall damage. No more than what a picture would require. They come in several vibrant colors and we are certain we have one that will complement your decor.
Buy several today. You will love the effect these will make on your room! 
Product Technical Specifications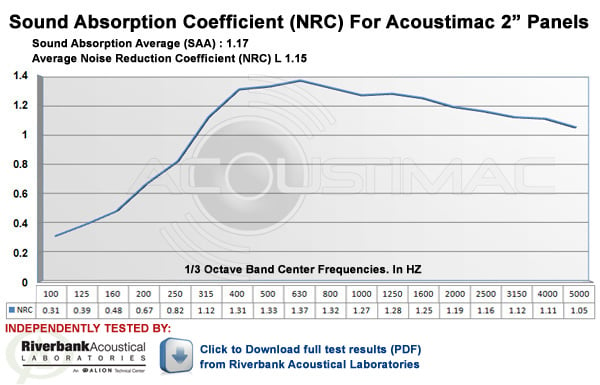 Reviews
Recurring Profile
Product Tags