Available Room Package Colors
Variety is the spice of life, and keeping in that spirit Acoustimac now offers room packages in all of our lavish colors and styles. You can select any color from our fabric collections in the DMD, Suede, or Executive lines, and you can mix and match colors at no extra cost. (DMD Fabric illustrated)
Like all our panels, they're filled with the best core material available, look stylish, work great and have absorption properties much superior than acoustic foam. These panels are excellent high and mid frequency absorbers. Our customers have been using them effectively to lower reverb and echoes in their home theaters, studios, churches, performance halls, and even industrial spaces and government institutions .
Our panels are Easy to install. No special tools or hardware needed. They can be hung onto the drywall or ceiling with ease. No more than what a picture would require.
Art Panel Option Available

Now you can compliment your room package with three of our Size 422 Art Panels. You can span one image across all three, or choose a different image for each panel.
You can choose from hundreds of stock images in our stock art gallery. or upload your own artwork file. Please be sure to use our art panel template. You can view our art templates here.
Our Vocal Booth Package consists of standard acoustic panels which are excellent for high and mid range absorption. Vocal booth Packages do not include bass traps.
Installation Instructions
Click to download PDF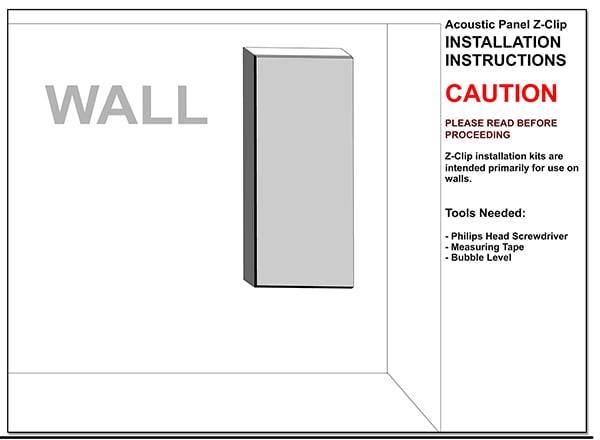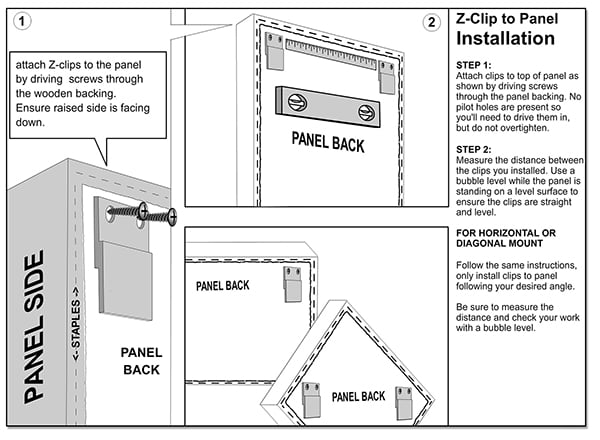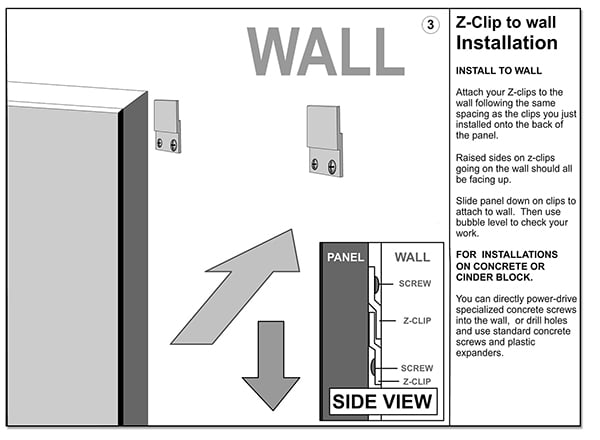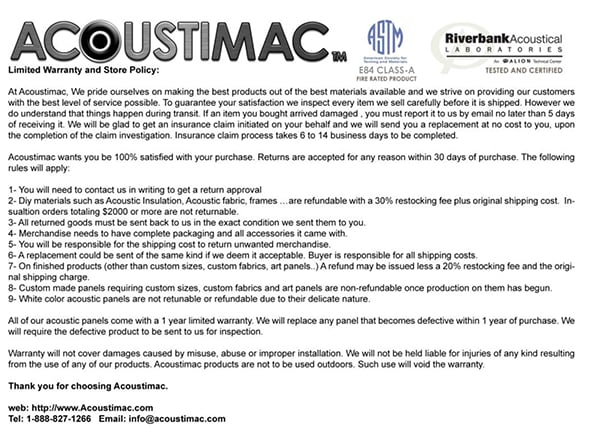 Product Technical Specifications